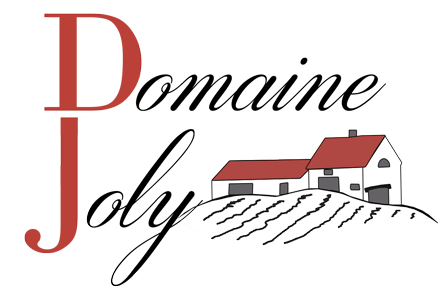 In Heart of south Revermont in the town of Rotalier,

located between Lons-Le-Saunier and Bourg-en-Bresse, the Domaine Joly has been producing Jura wines for 60 years.
In a warm and authentic setting, the JOLY family welcomes you to visit its cellars and taste their wines.
Comme and discover a wide range of wines which evoke the Jurassian land and soil.
Our estate is located in Rotalier, in the southern part of the Jura vineyards (10km south of Lons-Le-Saunier, in direction of Lyon).
It was Michel JOLY who started production of win at the end of the Second World War, by cultivating a plot of vines in addition to his profession of "grower Champagne".

It will be necessary to await the arrival of Claude his youngest son, at the end of the Sixties, to see the exploitation taking scale, thus passing from a few ares to more than 6 hectares in 1997.

It's with the return of Cédric (picture beside), after studying enology a the Lycée viticole de Beaune and an experience in one of the most prestigious Burgundy appellations (Chassagne – Montrachet) for two years, that the EARL was born in 2000.

Nowadays, the estate exploits 6.5 hectares of land and produces the entire range of Jura wines (Poulsard, Pinot Noir, Trousseau for the reds, Chardonnay (Floral or typical) and Savagnin for the whites, Vin Jaune, Vin de Paille, Macvin and Crémant du Jura).

Our vineyard is waged in a "reason struggle".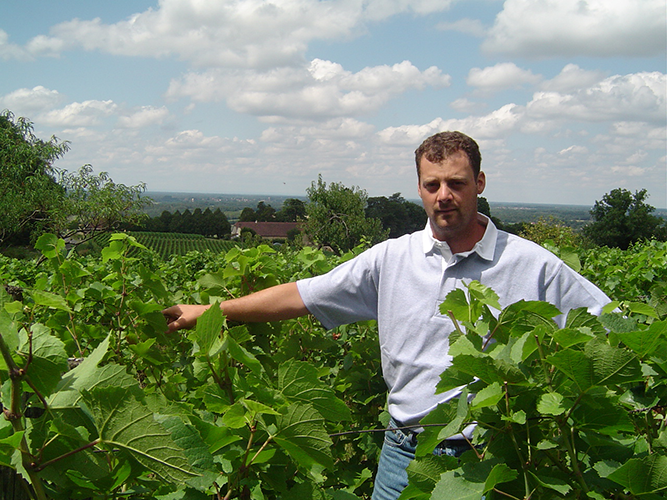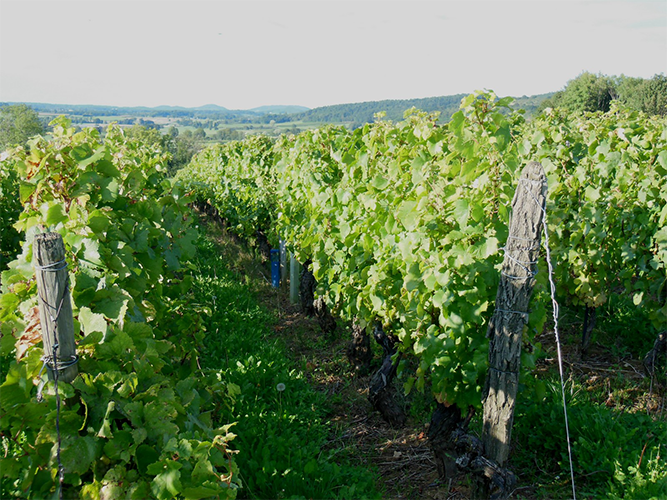 The years go by, but the philosophy of the estate has hardly changed. From the start, our vineyard has been cultivated in a "reasoned" culture. This way of working the vines is based on a detailed knowledge of each plot:
On the one hand, the soil, by using grass to limit the risk of erosion,


On the other hand, the vines, by adapting the number of passages as best as possible.

So, the permanent concern for respecting the ecosystem.
The knowled

ge and the craftsmanship accumulated over all these years, both in the wine sector and in the enology sector, allow us today to carry out all the work necessary for the proper functioning of the exploitation.
Over the time, the Estate has continued to grow as well in its farming part, going from a few ares of vines at its start, to almost 6,50 hectares today.

But it's especially in its transformation part that the biggest changes occurred, with the rehabilitation in 1990 of an old barn in a fermenting room by Claude JOLY, then with the construction in 2012 of a more spacious and functional building by Cédric
.